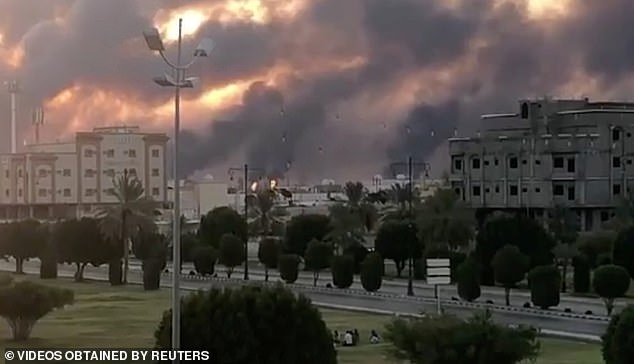 GAMECHANGER: Drone Warfare Puts Saudi Arabian Oil Industry at Great Risk
Massive Fires Erupt After Drone Strike Hits World's Largest Oil Processing Facility In Saudi Arabia
ZeroHedge.com
What appears to be the most devastating Yemen Houthi rebel attack on Saudi Arabia to date, took place overnight on the world's largest oil processing facility as stunning videos emerged of massive explosions rocking the major Aramco Buqyaq facility.
Fires burned into the morning daylight hours, with explosions also reported at the Khurais oil field, in what the Houthis said was a successful attack involving ten drones. "These attacks are our right, and we warn the Saudis that our targets will keep expanding," a rebel military spokesman said on Houthi-operated Al Masirah TV.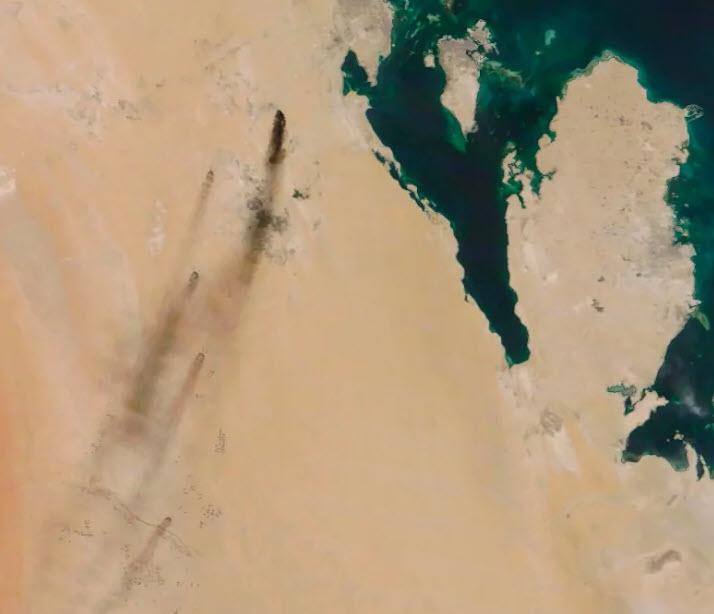 Saudi authorities — initially slow or reluctant to identify the cause of the major blaze — on Saturday issued a confirmation via the Saudi Press Agency: "At 4.00am (01:00 GMT) the industrial security teams of Aramco started dealing with fires at two of its facilities in Abqaiq and Khurais as a result of… drones," an interior ministry statement said, which further claimed the fires were "under control".
#Buqayq city view as #Aramco facilities burn. Very likely to be an attack of some sort as gunshots are also heard. #SaudiArabia #Saudi #arabtwitter pic.twitter.com/wkPB2xBKyi

— Ahmed Alsalman (@AAlsalman91) September 14, 2019
Continue reading at: https://www.zerohedge.com/geopolitical/massive-fire-after-drone-strike-hits-worlds-largest-oil-processing-facility-saudi