TREASON INSIDE THE BELTWAY:
Even the coup plotters called it a coup!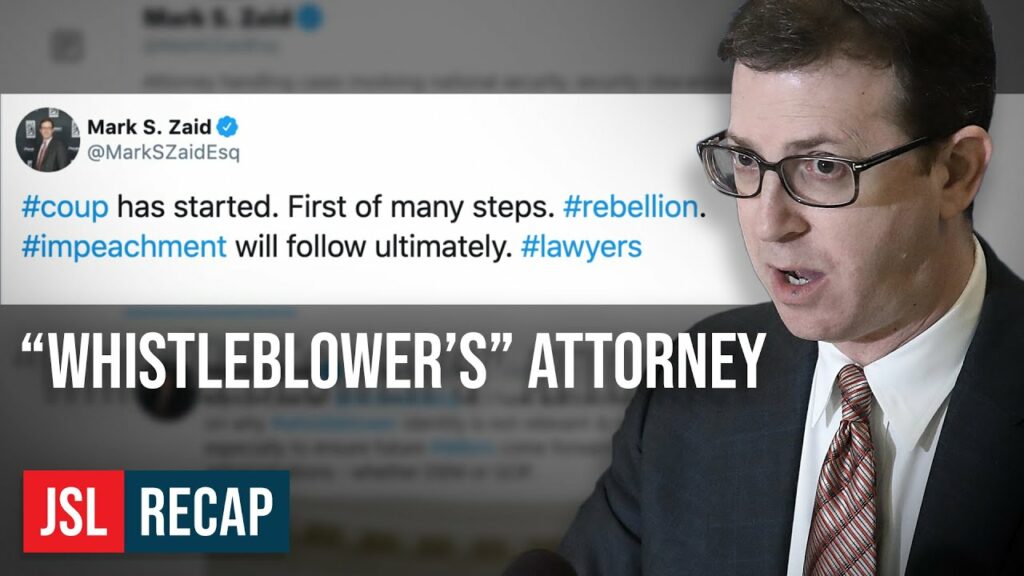 ---
"When is a coup d'état a coup?"
"When the coup co-conspirators,
themselves, call it a coup—that's when!"
— Intelligence Analyst & Former U.S. Military Officer
---
Not only are the rogue C.I.A. agents and former leaders conducting a full-blown coup against the Trump administration IN BROAD DAYLIGHT, the conspirators have called it a coup from the very beginning of this insurrection.
As usual, the operational directors behind this ongoing coup are treasonous former chiefs within the U.S. Intelligence Community.
Those spooks think they know much better how to oversee the United States of America than the American people or its elected government.
So determined are these traitors to the American Republic that they have hatched a plot as nakedly seditious as CIARAMELLAgate.
---
All the C.I.A. ever does is regime changes,
color revolutions, civil wars, terror attacks,
VIP assassinations and nationwide protests,
so why would the globalist-controlled
entity not try to overthrow Trump?
(Source: CIARAMELLAgate: "There's nothing more dangerous on planet Earth than a fired CIA director.")
---
Coup by Lawfare
For the uninitiated, it's important to understand that the C.I.A. always prefers to conduct regime changes by stealth and secrecy.  To do so avoids all the blood and gore associated with their terribly violent color revolutions carried out the world over since their inception after World War II.
The best way to do a regime change, therefore, is to remove the head of state through an impeachment process or by conducting a false criminal (really political) prosecution.  In this manner, the coup plotters can point to the veil of legitimacy should the body politic rise up in protest.  This highly deceitful method also avoids making an unwanted martyr, as well as creating all the conspiracy theories associated with a violent assassination or secret murder.
In point of fact, lawfare has been used to overthrow more governments over the past several decades than all the other tools in the C.I.A. toolbox.  Most citizens do not even understand it is happening in their respective nations, so complete is the CIA's control of their Mockingbird Media in most countries.   Most even believe that a real high crime has been committed when in fact the prime minister or president is set up and convincingly tagged with an egregious crime or crime spree.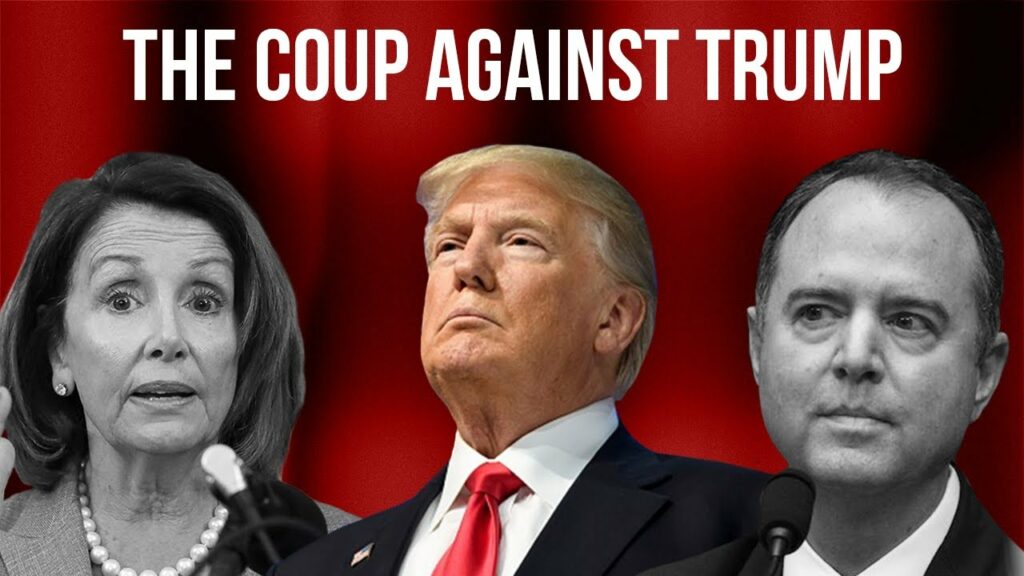 Operation Impeach Trump
This exact lawfare tactic and strategy — a malicious political prosecution — is now being used somewhat successfully against President Trump.
The pivotal liar lawyer in this "coup by lawfare" is, of course, none other than California Representative Adam Schiff who predictably represents Hollywood.
There are specific reasons why the treacherous Schiff was selected to unscrupulously commandeer the impeachment process which can be found here: ADAM SCHIFF: Deep State Agent, Serial Leaker and Traitor to the Republic
It should now be clear that "Shifty Schiff" was chosen because of his complete lack of integrity, honesty and trustworthiness.  His exceedingly low character is such that he will do or say anything whatsoever to achieve his purely political and self-serving goals…as well as the objectives of his clandestine masters.
Whereas the preceding exposé reveals Schiff's MO, the following article discloses the deep back story behind this entire IMPEACHMENTgate charade as it concerns his central role and hidden purposes.
---
---
What follows is an excerpt from an extremely insightful message just emailed by a veteran political analyst and former attorney experienced in lawfare issues.
It really is starting to get down to the bare bones of sophisticated legal arguments surrounding "Impeachment" as you discuss in your Lawfare article: http://stateofthenation2012.com/?p=131674

I think Trump's legal team should make a case in the courts to force Schiff's recusal as leader of the inquiry or of the inquiry itself because of "prosecutorial abuse!"

Leaking, lying, parodying, tampering with witnesses, coaching them, directing the 'whistleblower' to his lawyer, Mark Zaid, blocking exculpatory (Brady) material and other indicia of impropriety and partisanship would vitiate any normal criminal proceeding as we saw with the Ellsberg dismissal when Nixon attempted to influence the judge in his case.

But even more appropriate in terms of a legal defense should be something along the following lines: Trump had a duty/right to investigate Biden because he is the chief law enforcement officer of the Executive Branch; running for office did not give Joe immunity. Moreover, there is an important law from 2016 requiring a certification of cooperation by Ukraine before it could receive any military aid:
https://www.foreign.senate.gov/press/ranking/release/fact-sheet-dod-certified-that-ukraine-met-corruption-benchmarks
---
KEY POINT: There are very good reasons why Schiff represents Hollywood that go way beyond his "acting ability" as a political hitman.  The primary reason is discussed is here: FIELD MCCONNELL Arrested: PICAZIOgate Blown Wide Open!
---
Nancy Pelosi
However, no impeachment process can be ushered along effectively without the full support of the Speaker of the House.  Hence, it ought to be obvious that Rep. Nancy Pelosi from San Fran also has some serious skin in the game.  As follows:
---
Everything points to an ongoing coup within a coup to overthrow Donald Trump and install, first, Nancy Pelosi as POTUS, followed by a Hillary Clinton presidency.

Getting rid of both Trump and Pence is Phase I. Installing Pelosi into the Oval Office is Phase II; and executing Phase III on behalf of the still-aspiring Clinton will require a herculean effort. Such a globalist scheme would also mean the final end of the American Republic.
(Source: COUP-IN-PROGRESS: Pelosi, the Mafia and the Black Nobility)
---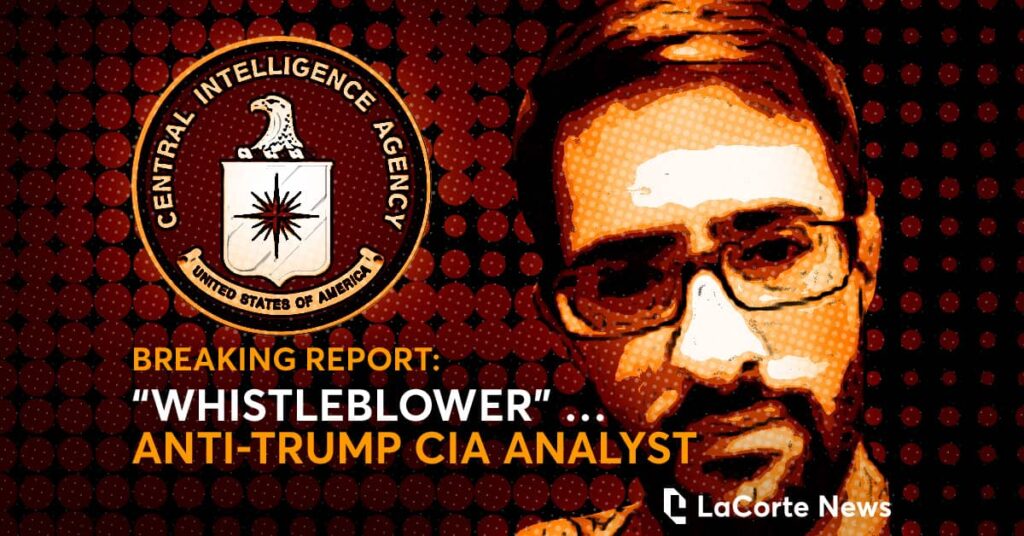 Whistleblower's back story
Why CIA agent Eric Ciaramella was ever enlisted to be the whistleblower is anyone's guess.  How is this guy even called a 'whistleblower'?
It's critical to understand Ciaramella's dubious background and documented work history in order to grasp the true depth and breadth of this rapidly evolving insurrection. See: WHISTLEBLOWER IDed! Ciaramella —> Eric Ciaramella
The following title provides several excellent reasons why former CIA Director John Brennan picked the wrong guy to do the dirty deed of deposing Trump.
---
---
Especially with the Internet running at full tilt, the coup perpetrators surely knew that their absurd scheme would be outed as a transparent coup d'état.  And, yet, they decided to proceed.  Wow!  JUST WOW ! ! !
Even the whistleblower's attorney is profoundly compromised, not only by him calling it a coup back in 2017, but because of his own connections to the all-powerful Pedogate control mechanism.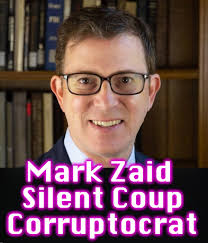 What is particularly disturbing is that ultra-liberal lawyer Mark Zaid is MUCH more liberal than anyone knows. For example, the two reports that follow indicate a seedy side to this highly adulterated impeachment process that enters Pizzagate territory.  And, just in time for the 2020 election.
Is this really how the Democrat traitors and Deep State insurgents are able to get away with so much reckless corruption.  The nation has never seen such a non-stop crime wave DURING PRIME TIME!
---
---
Conclusion
What else can be written except the following self-evident fact of political life in America throughout this November of 2019 and beyond?
---
---
Bottom Line: The sheer desperation exhibited at every turn by the communist Democrats and their Deep State handlers is occurring for multiple reasons that go way beyond the scope of this article.  Suffice it to say that the DEMs are in serious trouble on many counts.  As a political party, they are now forced to cover up so many real scandals and manage so many proven conspiracies designed to topple Trump that they feel they have no choice but to do the coup.  Truly, the list of felony crimes perpetrated at the highest levels of the U.S. Federal Government is mind boggling.  As follows:
However, it's really CROWDSTRIKEgate that will take down the Democrat Party, once and for all.
State of the Nation
November 9, 2019
Addendum
Excerpt from: CROWDSTRIKEgate: A Massive Deep State Scandal that Will Collapse the Democrat Party
"The impeachment hoax
was initiated because of
Trump's determination
to fully expose
CROWDSTRIKEgate.
That radioactive scandal
perpetrated by CrowdStrike
and the DNC leadership
is so dangerous to the
Democrat Party they
desperately started the
impeachment inquiry.
Now Trump really wants
that epic fraud investigated
because his presidency
depends upon it."