The Economist The World in 2017 Cover LEAKED: Ominous Nuclear Death On Tarot Cards!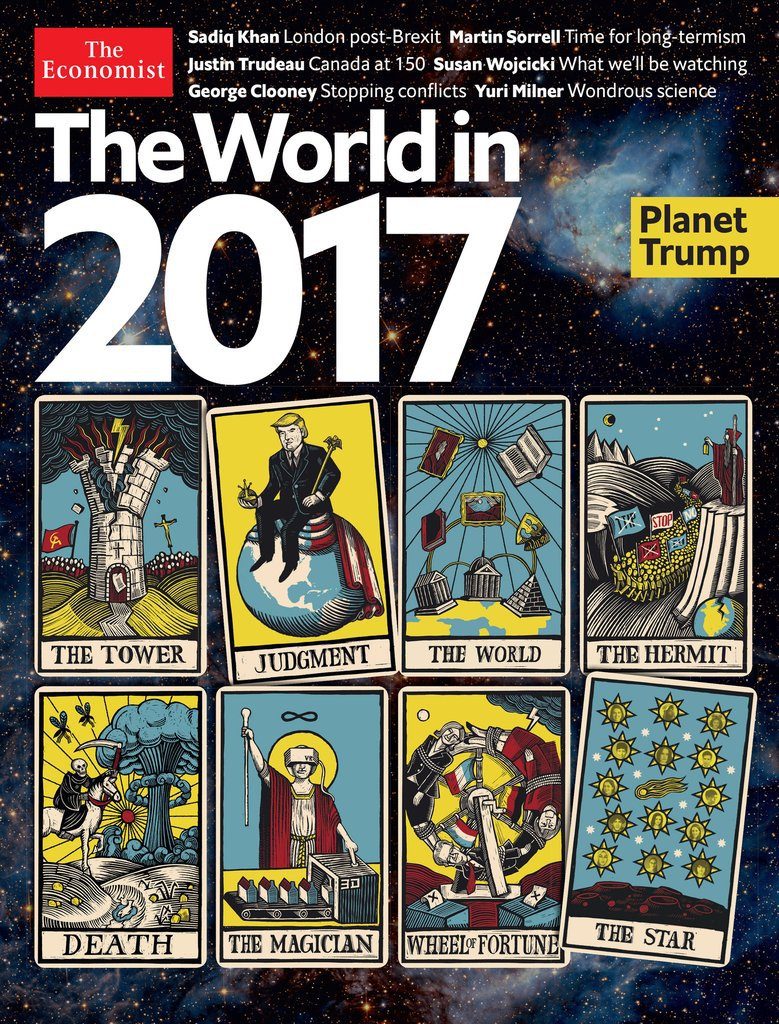 That's an eerie cover to the Economist the World in 2017…
http://www.youtube.com/watch?v=6PslzqAKbkk
Quote:The World In 2017 looks ahead to a new American presidency, a Chinese Communist Party Congress, elections in France and Germany and the political and economic challenges of Brexit, and marks a number of poignant global anniversaries—500 years since Martin Luther published his 95 theses, 100 years since Lenin launched the Russian revolution and 10 years since Steve jobs unveiled the iPhone. In our 31st edition, we include a special section featuring forecasts from 14 globally-minded millennials, ranging from a Syrian refugee-turned-photographer, an iconoclastic Chilean reggaeton artist, one of ballet's biggest emerging names and leading online voices for young Africans and Muslim American women.
Did the Economist predict the Paris attacks?
The Economist released in January a cryptic cover entitled "The World in 2015" which featured several enigmatic images. Did it predict both terrorist attacks in Paris in 2015?
http://vigilantcitizen.com/latestnews/we…economist/
Which Tarot card from the magazine cover in the OP stands out to you?
I see a nuclear explosion/war in the death card.