Global Transformation Accelerates: Multiple Astrological Triggers Pulled During April

Not since this New Millennium began has there been a convergence of so many astrological alignments and geopolitical circumstances which will compel massive global changes.  With the numerous and extraordinary astrological events taking place in April, the oft-predicted destiny of  HUGE Earth changes can no longer be denied.  It is now a matter of when , not if.  The simple physics that undergird the political, economic and social spheres of life now dictate that real planetary transformation is on the way.
Surely the spate of earthquakes and volcanoes has reflected the renewed will of Mother Earth to start rocking' and rollin'.  There has never been such a concentration of major earthquakes as we have already seen this year.  The Ring of Fire in particular has awakened from its slumber.  And there is every indication, according numerous volcanologists and seismologists around the world, that such seismic and volcanic activity will only intensify.
As the current Solar Maximum continues to unfold, such earth movements are all but guaranteed.  Unfortunately, few within the scientific establishment have acknowledged the true correlations between solar activity and cataclysmic earth movements.  Perhaps 2014 will remove all remaining doubt as the anticipated earth cataclysms begin in earnest.  Simply put, Mother Earth will be heard, and not just paid lip service as is so often done on the annual April 22nd EARTH DAY.
Regardless of what the immediate future holds in store for the world, April 2014 is set to release a variety of astrological triggers having far-reaching ramifications and great consequences. Even an armchair astrologer can plainly see the celestial setup which will generate corresponding events everywhere across the planet, not just throughout the entire Middle East, the Ukraine, Venezuela, Brazil, Argentina, Thailand, Myanmar, the Central African Republic, Sudan, Libya, Chad, etc., which we see on the evening news.
Of course, the Global Economic and Financial Control Matrix is especially vulnerable to the predicted calamities throughout that and other interconnected realms.  This is where the raw financial and economics physics graphically illustrate fast approaching breaking points.  The blatant suppression of the price of gold is a stark example of where the market controllers can no longer maintain the false illusion of order.  All the forces of the marketplace — both real and artificially fabricated — are now working at cross purposes with such intensity that "the man behind the curtain" will be exposed once and for all.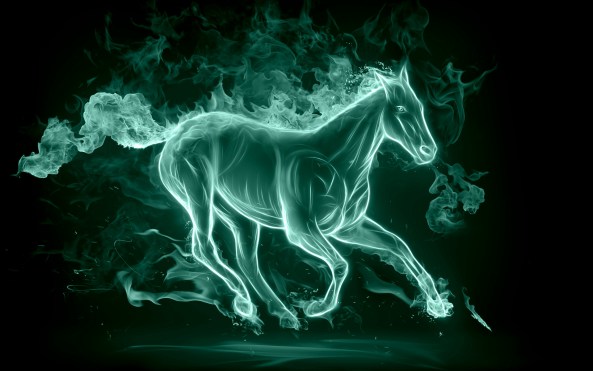 Continue reading →